Makeup Wherever You Want 💄
Our Flow Mirror is the perfect travel companion to complete that flawless look in your car!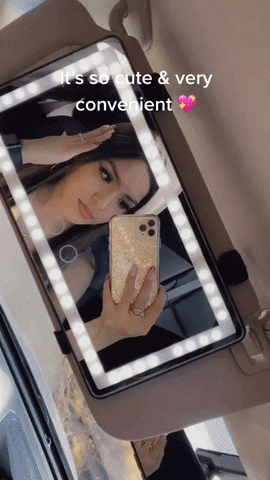 Smart Sensor Touch Control Design
The Flow Mirror has two built in touch sensors. Simply touch one sensor to switch the Flow Mirror on and off. The other sensor controls the light variants (cool white to warm yellow). Long press to adjust the brightness of the LED lights.
Simple & Easy Set Up
Step 1: Place the strap around the car visor
Step 2: Secure the strap
Step 3: Adjust mirror to desired position
Universal Size Design
Our Flow Mirror suits for nearly every car with a sun visor due to our universal design and sizing. The Flow Mirror has a structured memory function which makes the mirror return to the last settings that were used after being closed